Dear Parents/Carers
The Year 7 Transfer process has moved online.  Please visit www.eani.org.uk/search-schools for guidance videos and information regarding Post Primary Schools across Northern Ireland.  Details of local Post Primary Admissions Criteria and a Post Primary Admissions Guide are available on our school website https://stjohnspsderry.co.uk
Online Applications Dates:  Tuesday 1st March 12.00 noon – Tuesday 16th March 4.00pm
· Careful consideration of Admissions Criteria is essential as many schools have changed their criteria this year.
· Nominate at least four schools in order of preference as schools will give priority to first preference applicants.
· Please direct queries regarding Admissions Criteria to the Post Primary Schools.
For all other queries please contact the School Office on 71264046.
Thank you.
G O'Connor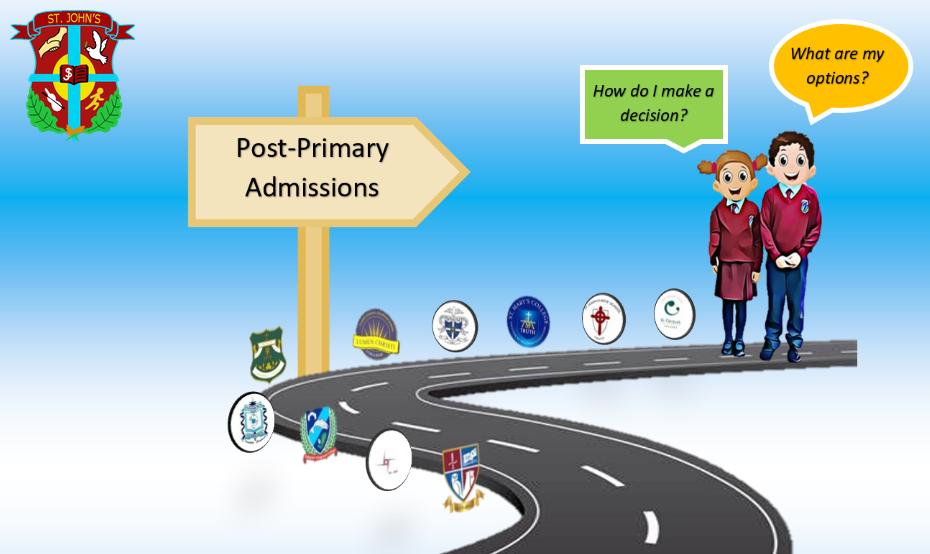 ---
---