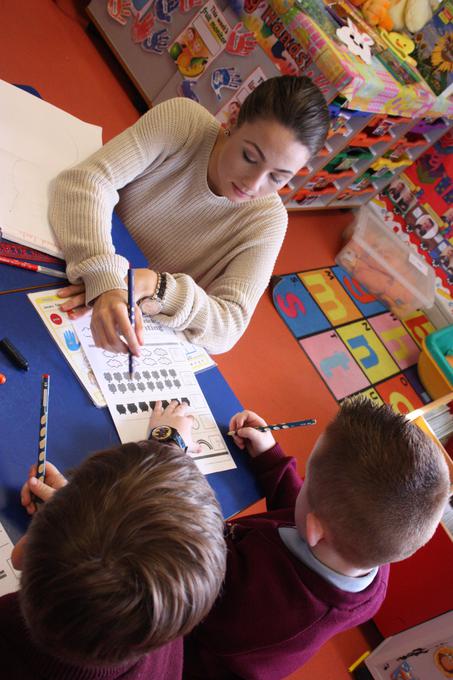 Care is taken at all times to match the curricular provision for all children to their particular stage of development and account is taken of any particular difficulties, barriers to learning or special talents. Qualitative and quantitative data is analysed in detail to identify children who are in need of intervention. The school operates its own Internal Reading Centre for children with Specific Learning Difficulties and also avails of the EAWR's provision. All teachers and Learning Support Assistants (LSAs) have participated in the Stranmillis Special Educational Needs Continuous Professional Development Course (SENCPD). This training has greatly improved staff capacity thereby securing enhanced provision for children exhibiting dyslexic tendencies.
Code of Practice
The Code of Practice which addresses the identification, assessment and provision made for all children who may have special educational needs at some time in their school careers, is being implemented in the school. It is a five-staged approach. The first three stages are school based whilst stages 4 and 5 involve the Board considering the need for a statutory assessment and, if appropriate, the granting of a statement of special educational needs.
Stage 1 Teacher or parent may identify and register the child's special educational needs. Special provision will be made within the classroom.
Stage 2 Child receives additional help from the Special Needs teacher. This also includes Reading Centre provision within this school for specific learning difficulties.
Stage 3 Support from outside agencies is required.
Stage 4 Initiation for a statement of special educational needs.
Stage 5 Child receives a statement of special educational needs.
The child's progress is monitored at each stage. Review meetings take place to inform the parents of progress and inform the next course of action. Children are consulted throughout the process thereby ensuring ownership of their learning.