Our Extended Schools activities are designed to support learning, raise school standards and promote healthy lifestyles, enabling us to work closely with members of the wider community and connect local people with local services.
This year, St. John's Primary School are offering pupils the opportunity to develop through:
Afterschool Clubs - The afterschool clubs run from Monday to Thursday, 3 pm to 4 pm each term. Bogside and Brandywell Health Forum provide qualified tutors for a variety of physical and creative activities including: - Arts and Craft, Cook It, Boxercise and Circuits. These clubs run in 6week blocks. The school runs Ukulele, football coaching, crochet, yoga, athletics and Gaelic football coaching. These are led by members of staff on a voluntary basis.
Breakfast Club - the Breakfast Club runs each morning from 8.00 am to 8.45 am. Only foods that are deemed to be healthy on offer. Each attending pupil will have their breakfast subsidised by 25p.
Mindfulness and Relaxation - Positive Me is an introduction to Mental Health, Wellbeing and Resilience for Individuals. There are classes in gardening, cooking and well-being.  Pupils will receive an accredited certificate from ONC. This will continue in Post Primary School and lead to 2 GCSEs. Connected Kids/Relax Kids are courses that run for 6 weeks in each term. They create an environment where children can express themselves in a group setting through: Creative playful games; Meditation; Relaxation; Yoga, mudras and massage; Working with colour; Calming the nervous system; Developing emotional awareness; Mindful activities for mindful skills; Sound Healing.
Outdoor Classroom/Gardening Club - An afterschool gardening club looks after the outdoor classroom and other areas outside the school. This is led by a member of the teaching staff. The pupils plant mature plants and bushes and maintain them throughout the year. They are responsible for the maintenance and upkeep of the outdoor classroom.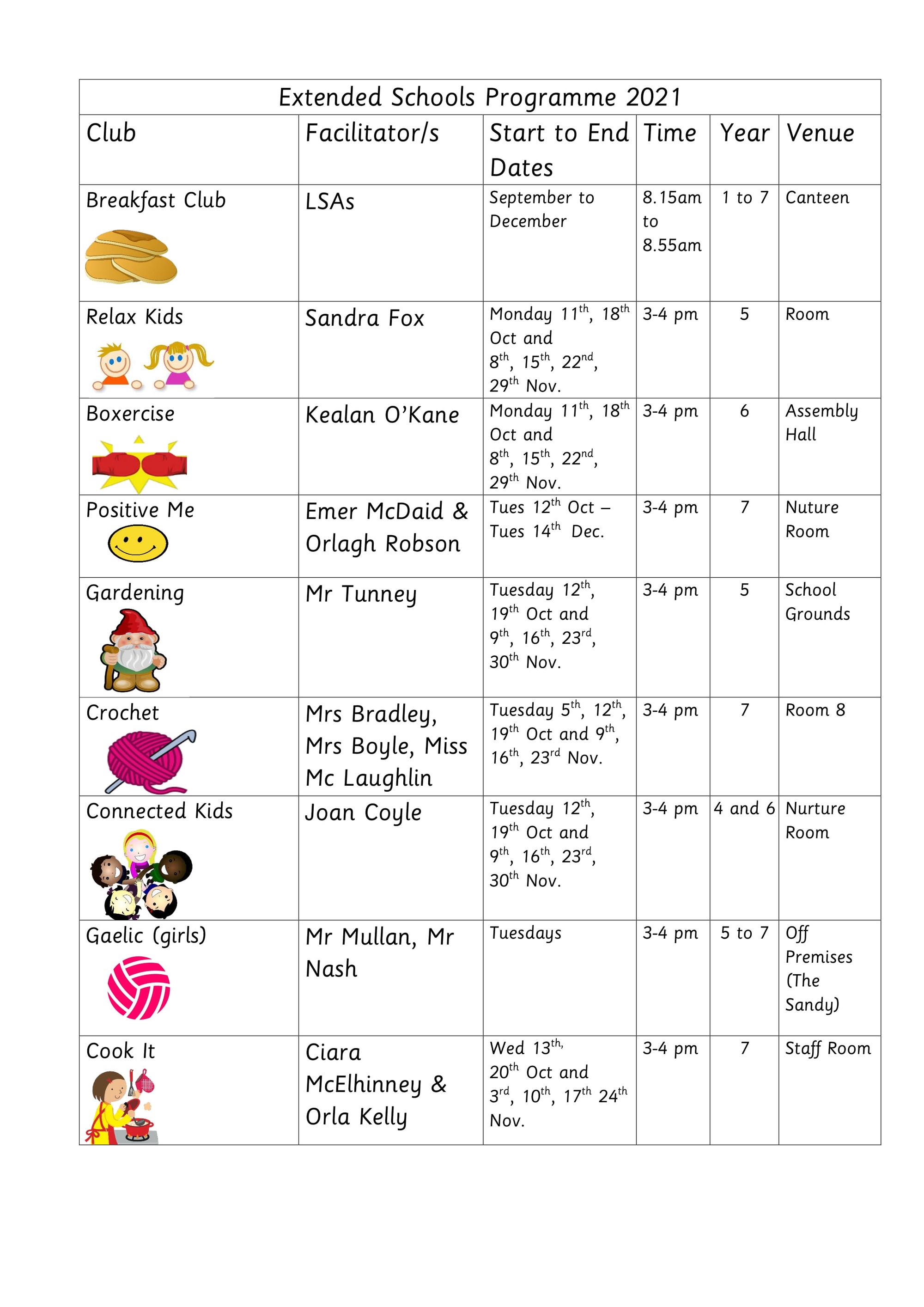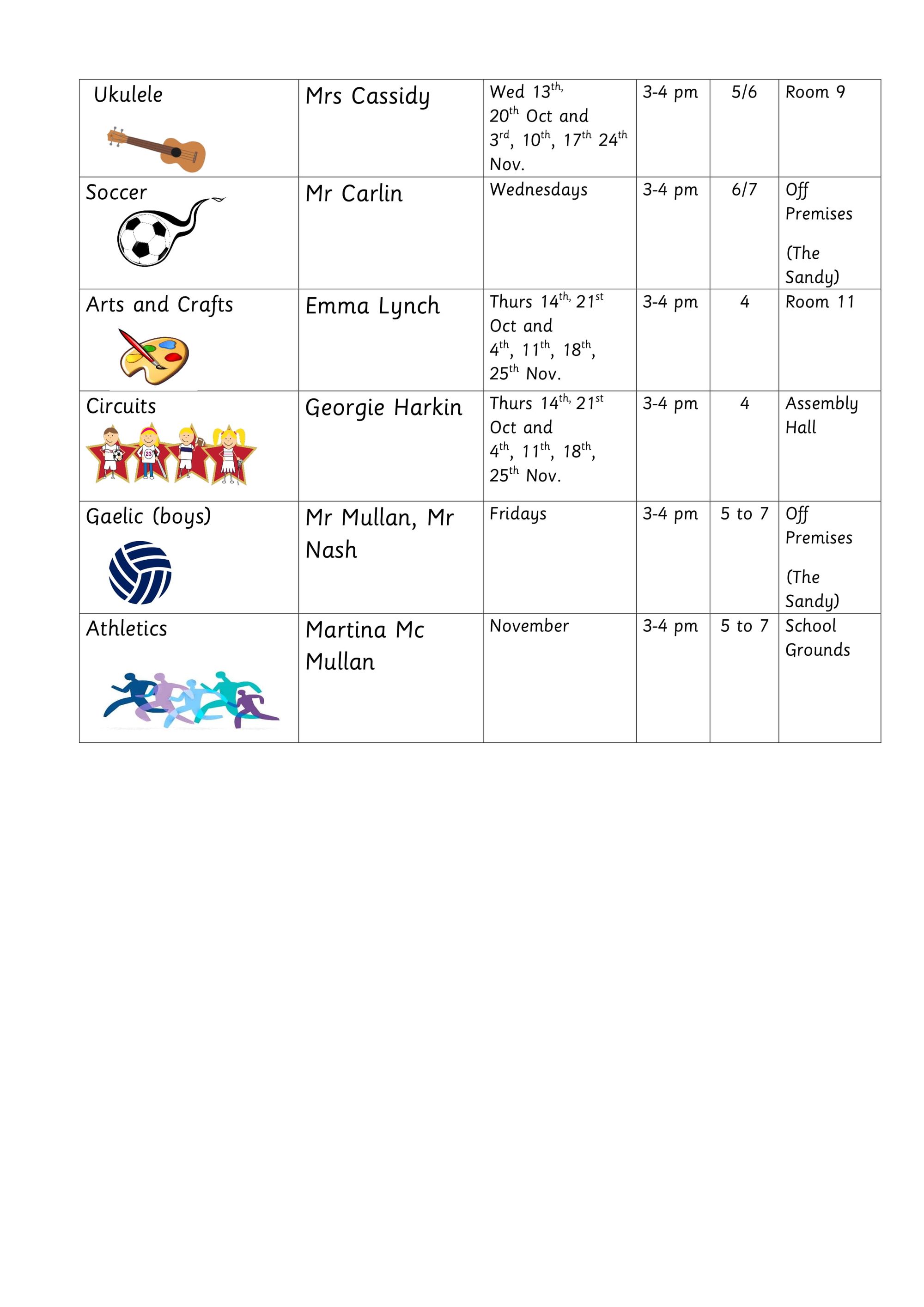 ---
---